AABG Indiana's Heavy Hitter

TLB V617 X AABG/LOID KEEPSAKE

DOB 4/30/2007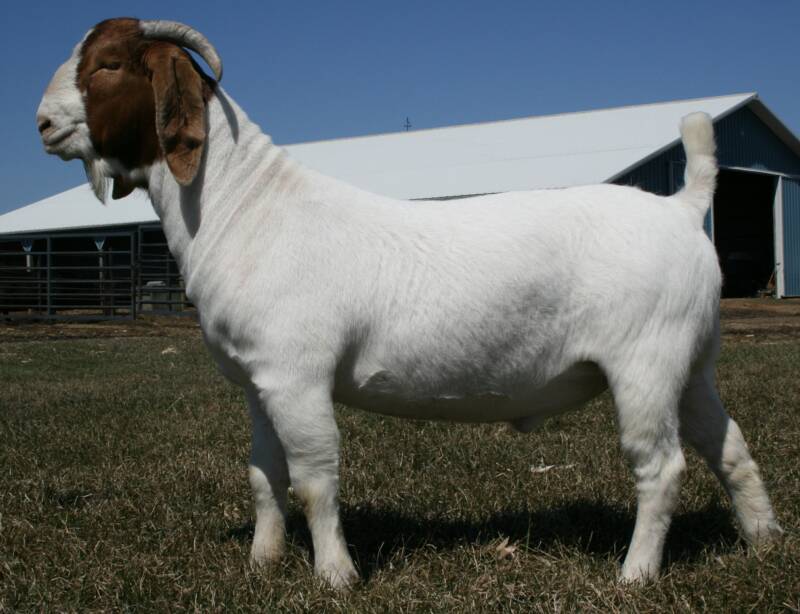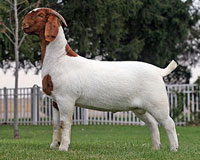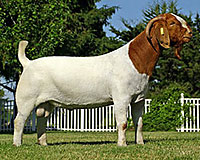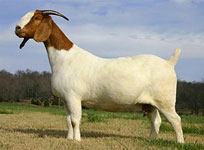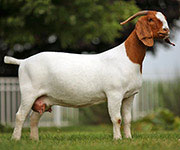 AABG/LOID Keepsake

Keepsake is a full sister to the 2007 ABGA National Reserve Grand Champion doe, AABG/LOID Covergirl *Ennobled* and also to AABG/LOID Great Balls A Fire *Ennobled*! Her dam is none other than EGGS Palina *Ennobled* who is one of the greatest producers in the breed. Keepsake produced the 2007 JABGA National Reserve Champion Pair of Buck Kids and the 2007 IBGA Jr. National Champion Pair of Jr. Bucks from her 2006 flush to 2DOX Sourcerer. One of those bucks was named Overall Grand Champion Buck at a 2007 ABGA Show in South Carolina for Three Brothers and A Little Lady

TLB T333 Ripper

2005 IBGA National Grand Champiion Buck at 4 Months of Age

Indy's Paternal Grandsire

We are getting some very nice kids on the ground from Indy. They are nice and thick with some extra length of body.  Take a look at his kids, some will make nice herd bucks.  We may have some of his does available for sale also.

Thanks Gary and Sandy Duncan for such a great opportunity to improve our herd!

Indy was the Reserve Champion Overall Buck in Sioux Center, Iowa                   2007 IBGA Show - at 3 months of Age

Indy was the Reserve Champion Overall Buck in Rochester, MN

2007 USBGA Show - at 4 months of Age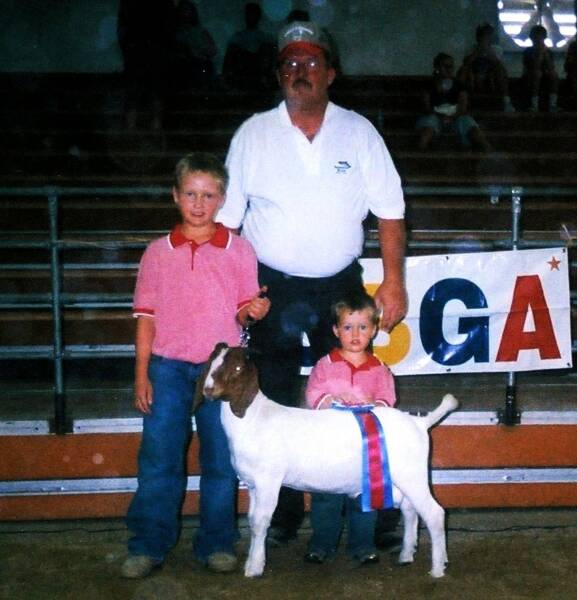 Pictured at 11 months

He has 10 ennoblements in his pedigree with his mom on the way to be ennobled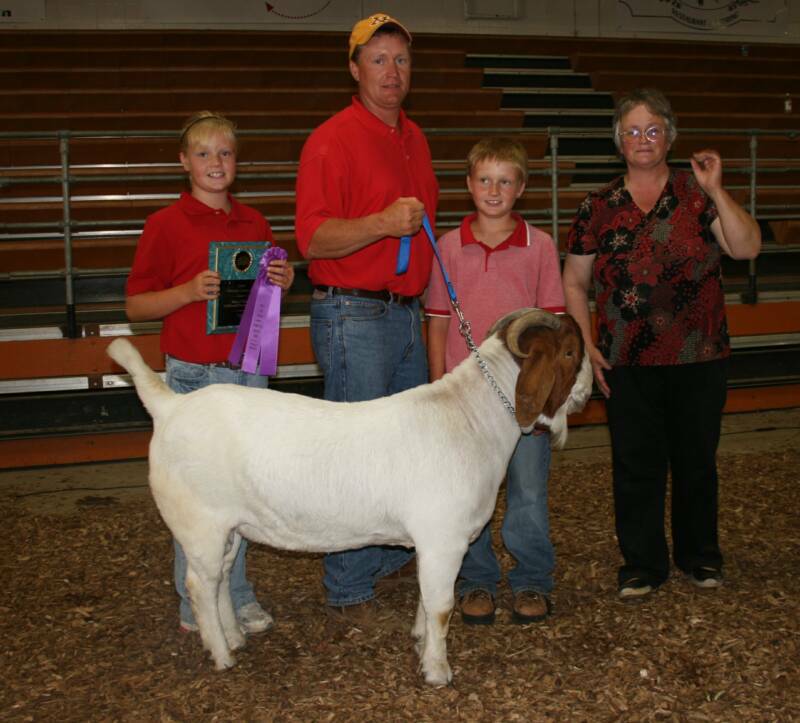 He did it again. Indy, as a 3 month old this boy was stealing the show, and now that he is bigger he is doing it even better.  We participated in the 2008 USBGA show in Rochester , MN.  We would have loved to show him more, but its hard to find shows that are not on Sundays. We had fantastic kids from him in 2008, and anticipate the same in 2009.  He produce the 2008 MN State Fair Middlewieght Champion.  He also had a wether that was Reserve Grand Champion market goat at our County Fair but,  unfortunatley, our son Cody wasn't old enough to go to state fair yet.  He would have done great!

Indy was the Overall Grand Champion Buck in Rochester, MN  2008 USBGA Show